Mount Bromo Milky Way Tour Package 2 Days 1 Night
Mount Bromo Milky way tour Package on Mount Bromo with duration 2 Days 1 Night is the Best choice for Profesional Photographer around the World. Beside in Mount Bromo you also can Explore the Beautiful Star Thrill from Ijen Crater Peak.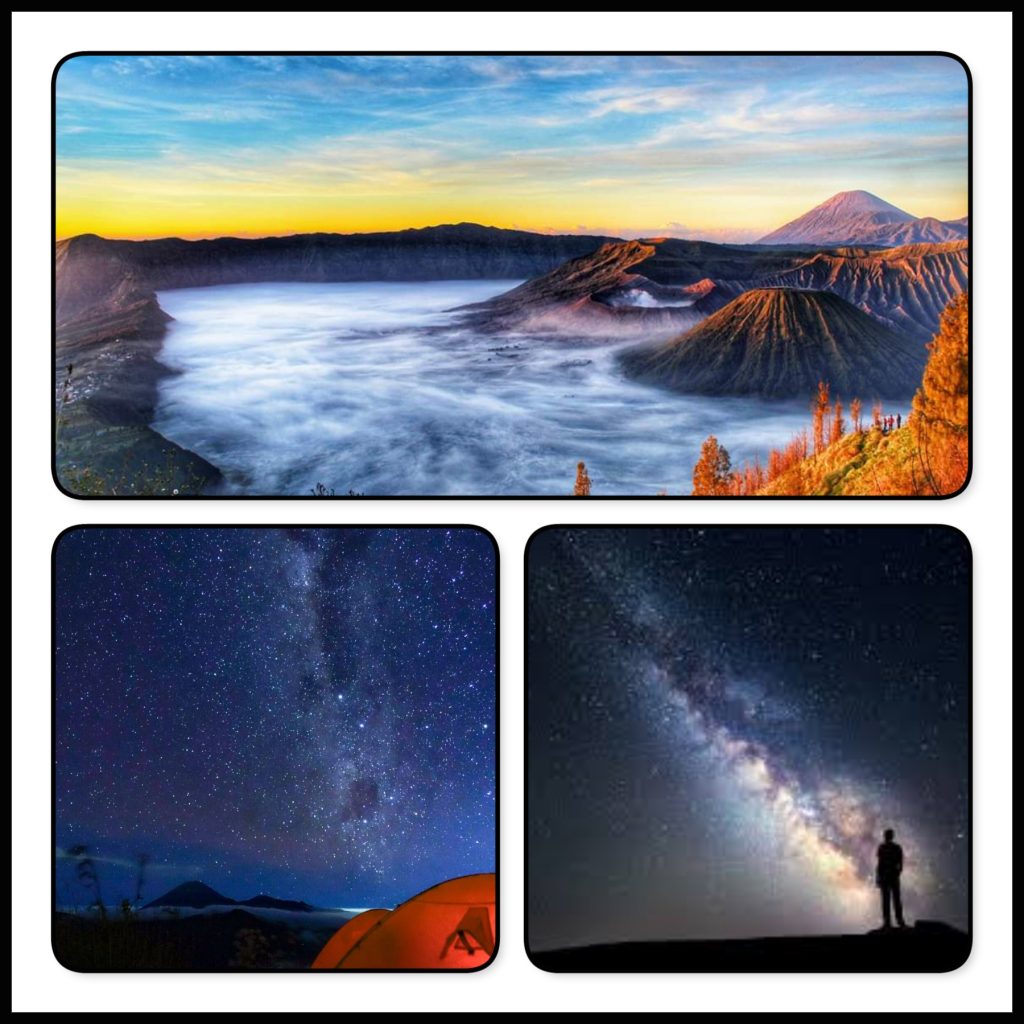 Mount Bromo Milky Way or Stargazing Tour Package is the most preferred photography by foreign and domestic visitors from all the world. Astrophotography Tour, Mount Bromo tourism has a lot of beauty of natural attractions that you need to visit while on vacation to Indonesia. Mt Bromo Star trill Tourism Package is one of Mount Bromo's tourist choices to see a collection of millions of stars that have volume like dust.
Itinerary Mount Bromo Star Trill Photography Tour Package :
DAY 1 : Arrival – Mount Bromo Area
Mount bromo milky way photography tour adventure starting from Surabaya or Malang around 3-4 hours depending on road conditions. Arriving in Cemara Lawang village, check in hotel and take a break to prepare for the astrophotography tour of the splendor of the night sky and landscape.Rest and Relax.
DAY 2 : Explore Bromo Milky way – Mt Bromo sunrise Tour – Finish
Early Wake up at 11.00pm and then prepare for the jeep tour. The Milky Way can be seen clearly from Penanjakan Hill, KingKong Hill, Love Hill, or Seruni Point, which have not much light interference. The best time for the Bromo Milkyway photography tour is from June to September.
After that, before dawn, get ready to continue the tour with the bromo jeep heading to Mount Penanjakan (peak). Here is the best place for sunrise views. After that, get ready to head to the sea of ​​Bromo sand, upon arrival at the parking area, take a short horse ride or walk to the crater of Bromo.
The trip in Bromo  is complete and it's time to go back to the hotel, take breakfast, pack and get ready to take us back to Surabaya. Mount Bromo Milky Way Tour Package is complete. Please choose the Professional Mount Bromo Travel Agent for your Best Experience.
Include :
Private Car
Driver
Fuel
Hotel in Bromo
jeep 4×4
Ticket Bromo
Breakfast
Bromo Milky way Tour
Mineral water available in Car
2 Days 1 Night Mount Bromo Milky way tour Package
More Option Below :